PWP® helps prepare with grace
The Intersection Between Fact and Fear
The world continues to change in unexpected and mostly, unanticipated ways.  Schools are closed, sports are cancelled and about everything we understood and took for granted has changed.  What has not changed is the need to have informed conversations about the threats to safety posed by a contagion, forever known as COVID-19, and the need to have access to resources that are easy to understand and easy to apply. Developing comprehensive plans for awareness, preparedness, response, and recovery are the first steps-based on knowledge not out of fear.
WHO and CDC Resources
Please click on the images below to open these valuable resources.
We believe that individuals are always the initial responders in a catastrophic event and by receiving training which transcends the workplace, they can replace fear with confidence.
Active assailants are top of mind for most Americans and FBI statistics have clearly indicated a rise in active assailant events, both in frequency and lethality. The threat is real, pervasive, and debilitating.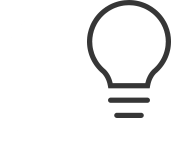 Know what to do and how to do it, should an ordinary day become an extraordinary one.
The training also provides information on what to do, and as importantly, what not to do when law enforcement arrives at the scene of an active assailant event.
Active Shooter/Active Threat By The Numbers:
There have been 120 Active Threat Incidents at K-12 schools since 1966. Eighty-three (69.2%) of these incidents involved an Active Shooter. Active Threat Incidents are those in which a suspect may use different weapons other than firearms and/or may have engaged in deliberate targeting of their victims.
The incidents occurred at 78 (65%) high schools, 21 (17.5%) middle schools, 16 elementary schools (13.3%), and 5 (4.2%) alternative or other schools.
Of the schools impacted, 112 (93.3%) were public schools, 2 (1.7%) private religious affiliated schools, and 6 (5%) were private/independent schools.
From 1966 through December 2019, 187 were killed and 444 others were wounded.
84 (70%) of Active Threat Incidents involved current students, twelve (10%) were former students.
The average age of the assailant was 19.6 years of age. For current students, the age dropped to 14.9, and for former students 22.1.
In 95.8% of Active Threat Incidents, the assailant was male.
On March 24, 1998, at 12:40 p.m.
On March 24, 1998, at 12:40 p.m., Mitchell Johnson, 13, and Andrew Golden, 11, opened fire outside their school, Westside Middle School in Jonesboro, Arkansas, killing five people and wounding 10 others. Prior to the attack, Johnson and Golden pulled the fire alarm, to lure students and teachers outside and into their line of fire. The boys stole the weapons from Golden's grandfather. Reporting indicates that the boys warned their classmates of the impending attack. The shooters were both arrested after being spotted trying to escape in a stolen van.
On April 20, 1999, at 11:15 a.m.
On April 20, 1999, at 11:15 a.m., Eric Harris, 18, and Dylan Klebold, 17, armed with rifles and shotguns attempted to ignite improvised explosive devices (IEDs) that they had placed in the cafeteria, at Columbine High School in Littleton, Colorado, which they both attended. When those devices failed to detonate, they began randomly firing inside the school, killing 13 and wounding 24 before each committing suicide.
On December 14, 2012, at 9:30 a.m.
On December 14, 2012, at 9:30 a.m., Adam Lanza, 20, armed with two handguns and a rifle, made entry through the secured front door of Sandy Hook Elementary School in Newtown, Connecticut. He killed 20 students and six adults, and wounded two other adults inside the school. Prior to the shooting, he killed his mother at their nearby home. In total, that day Lanza was responsible for the deaths of 27 and the wounding of two. Lanza committed suicide as first responders began arriving at the school.
A subsequent search of his home uncovered a spreadsheet of mass murders in his bedroom that listed information about each shooting. Lanza had a fascination with mass murders, particularly the Columbine High School shooting.
On November 14, 2017, at 7:53 a.m.
On November 14, 2017, at 7:53 a.m., Kevin Janson Neal, 44, armed with a rifle and two handguns, began shooting at his neighbors, the first in a series of shootings occurring in Rancho Tehama Reserve, Tehama County, California. After killing three neighbors, he stole a car and began firing randomly at vehicles and pedestrians as he drove around the community. After deliberately hitting another car, he fired into that car and wounded the driver and three passengers. Neal then drove into the gate of a nearby elementary school. He was prevented from entering the school due to a lockdown initiated by the school upon hearing the gunfire. Unable to enter the school, Neal fired at the exterior the building, injuring five children.
In total, five people were killed; 14 were injured, eight from gunshot injuries (including one student) and six from shrapnel injuries (including four students). The shooter committed suicide after being shot and wounded by law enforcement.
On February 14, 2018, at 2:30 p.m.
On February 14, 2018, at 2:30 p.m., student Nikolas Cruz, 19, who had been previously expelled, entered Marjory Stoneman Douglas High School in Parkland, Florida armed with an AR-15. In the school, Cruz pulled the fire alarm to cause an evacuation. He reportedly wore a gas mask and deployed smoke grenades.
In all, he killed 17 and wounded 17 others in less than seven minutes. Cruz escaped by blending in with other students and was subsequently identified by security camera footage and arrested about an hour later in a nearby town. He had previously commented on social media of his desire to become a school shooter. On the actual day of the event, he created a cell phone video, wherein he bragged that "I'm going to be the next school shooter" and "It's going to be a big event. When you see me on the news you'll all know who I am."
On May 7, 2019, at 1:53 p.m
On May 7, 2019, at 1:53 p.m., two students entered STEM School Highlands Ranch in Highlands Ranch, Colorado carrying handguns. They opened fire, with one shooter removing a handgun from a guitar case, in two separate locations. Students charged and tackled one of the shooters, allowing their classmates to escape. However, one student, Kendrick Castillo, was killed as he attempted to stop one of the gunmen. That shooter was then successfully tackled by other students. Castillo and the other students were credited with saving lives. Both perpetrators were taken into police custody and have been identified as Devon Erickson, 18, and Alec (born Maya Elizabeth) McKinney, 17, who is transitioning from female to male. The shooters were reportedly motivated by grievances and sought revenge against other students at the school.
Contact PWP® to learn about our corporate sponsorship program.